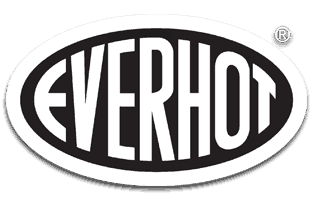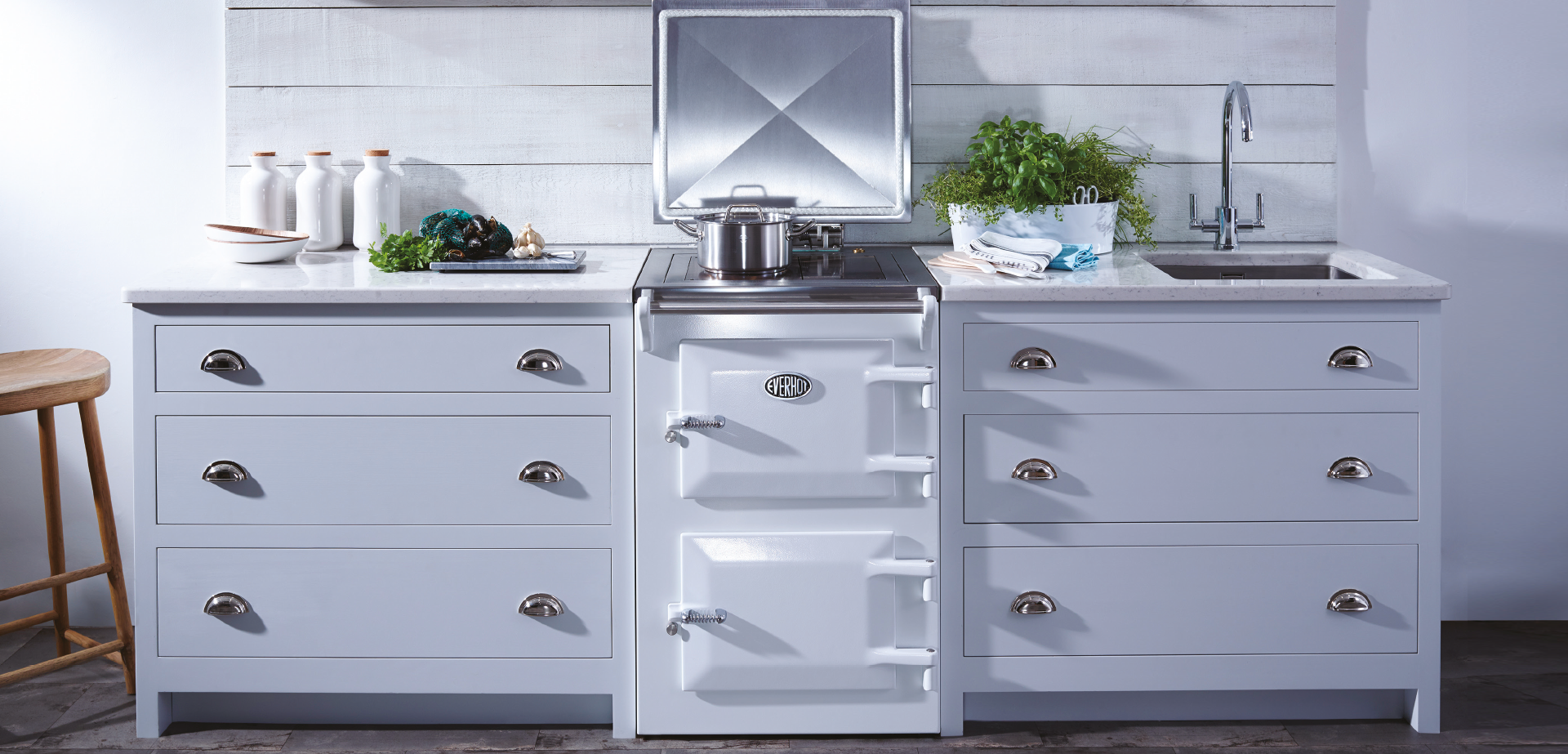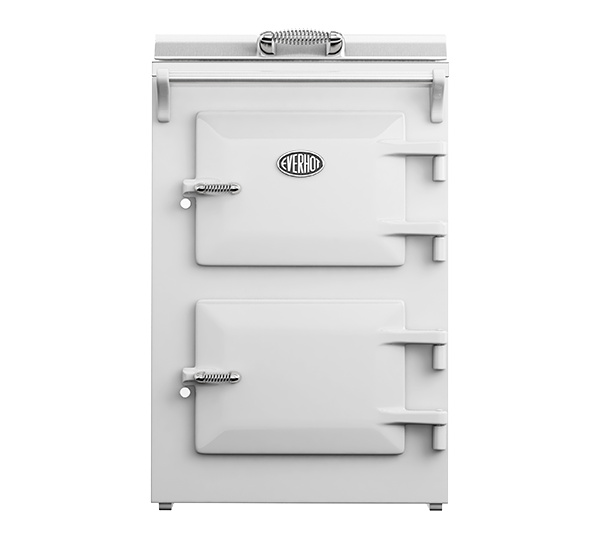 A compact range that fits neatly into a standard 600mm cooker space, needing no flue or reinforced base. It has spacious top and bottom ovens, four-saucepan boiling and simmering plates and even has an integral grill. It provides a gentle background heat to warm your kitchen yet remains economical to run.
The EVERHOT 60 is a unique appliance; it is the only true heat storage range that is designed to fit into a standard 600mm wide kitchen unit.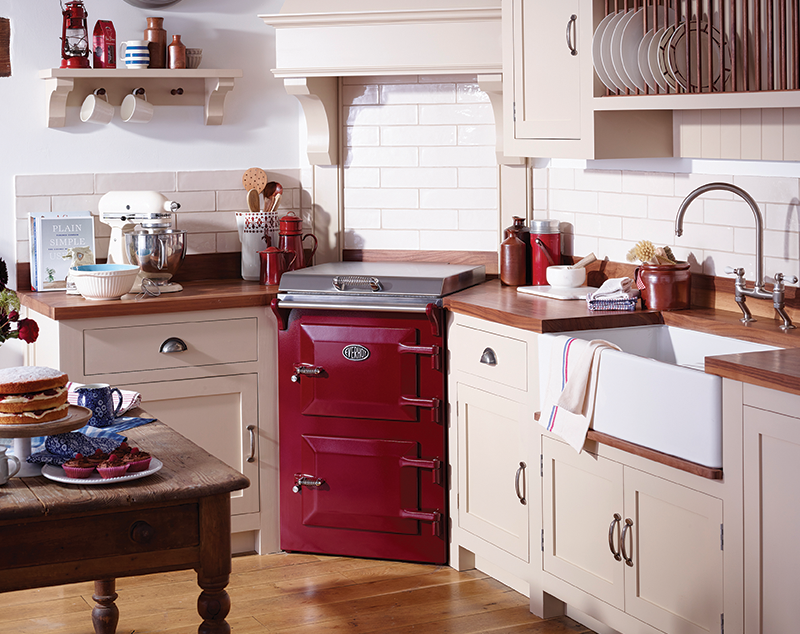 Come and see the Everhot Range in our showroom in Malton, North Yorkshire. We can show you the full range of products and colour options and find the right range cooker for you!