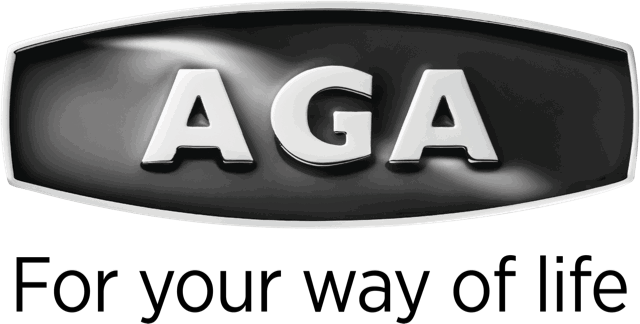 The AGA Range
The iconic AGA Cooker has been the heart of the home for decades. Even more so now With the added flexibility of new AGA models that have switch on switch off capability.
Giving you warmth when you need it and economy when you don't!
With four different families, over 10 different sizes and three different fuels, there is sure to be an AGA for every lifestyle.
AGA Radiant Heat Cooking
All the AGA's that we sell at Country Warmth cook using gentle radiant heat emitted from the cast iron, ensuring food tastes amazing and all the flavour and goodness is locked in.
AGA food tastes better simply because an AGA cooks better, using gentle, radiant heat to retain the food's natural goodness and flavour. The heat steadily radiates through the ovens and hotplates, creating dedicated cooking zones at pre-set temperatures for ease, convenience and stress-free use.
Heat is transferred to the cast-iron ovens and released steadily from all the inner surfaces simultaneously. This unique cast-iron radiant heat cooking is an altogether gentler process than the fierce hot air of other cookers and is the reason AGA cooking preserves more of the food's moisture, flavour, texture and goodness.
Every AGA Range Cooker is made in exactly the same way it has always been: molten iron is poured into moulds to create cast-iron. It's this iron that brings the AGA cooker's distinctive cooking performance and while most other cookers are spray painted in minutes, skilled AGA craftsman add multiple coats of vitreous enamel – a process that takes three days to complete.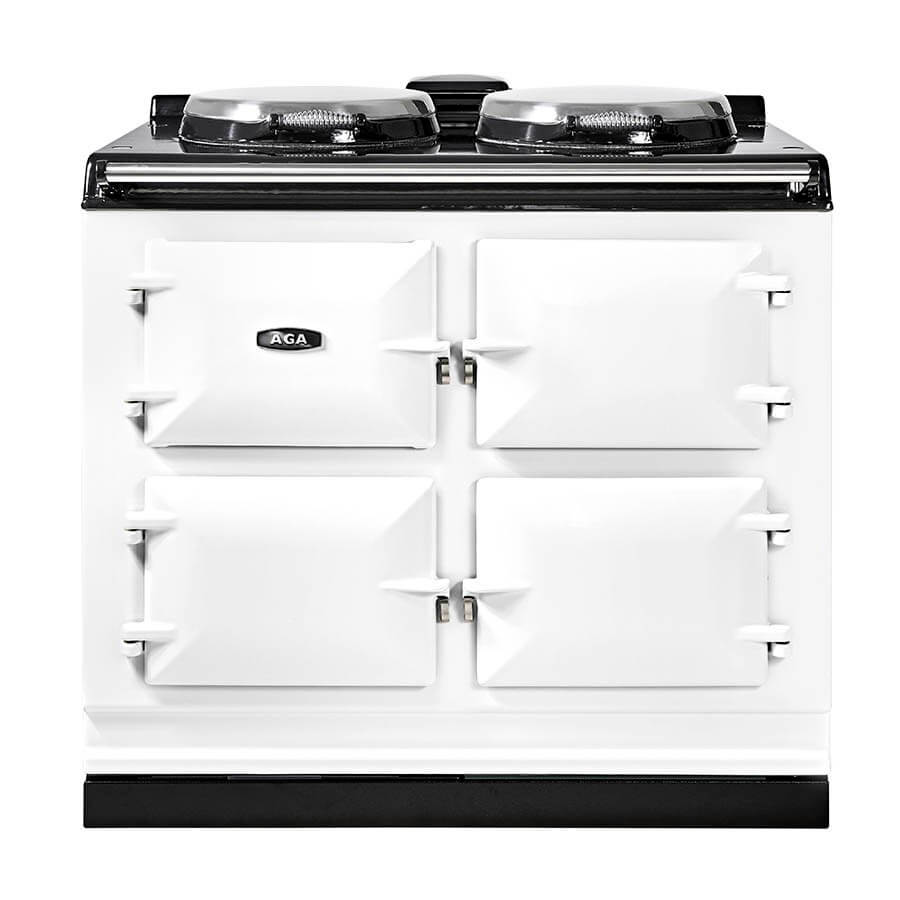 4 temperature settings on the 3 main ovens

Enhancing control, flexibility and energy saving

Available in 3 and 5 oven sizes
AGA ER7 Series Total Control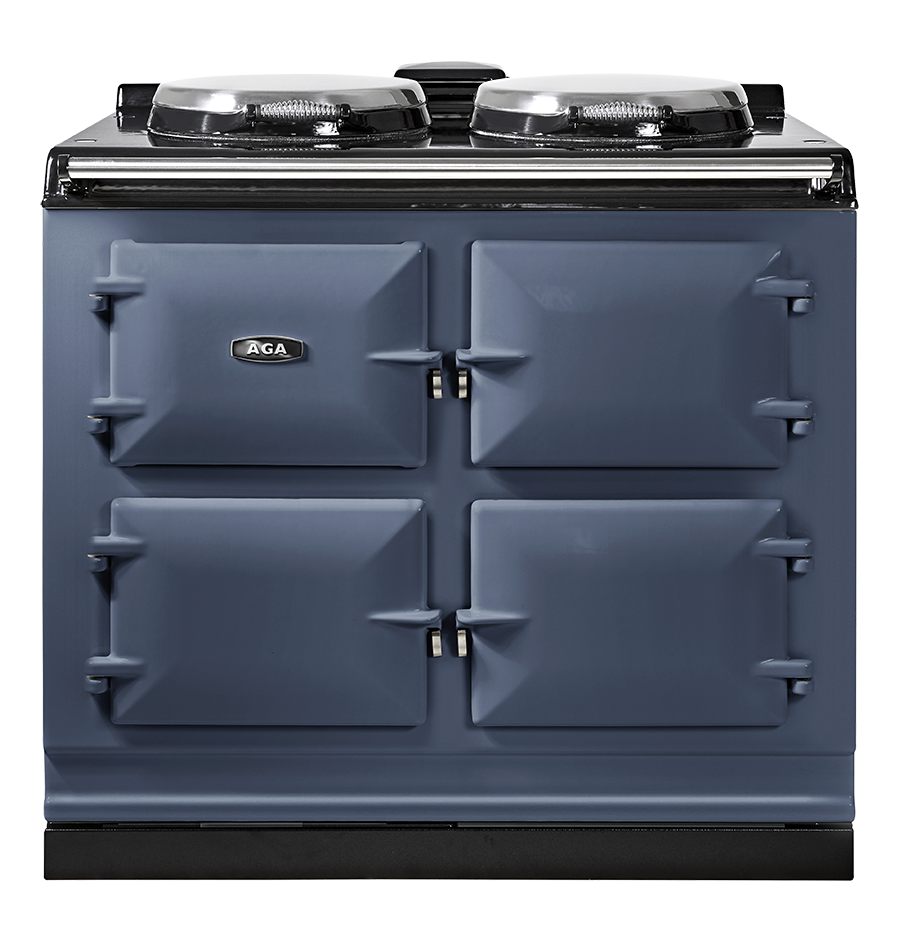 Models in the AGA ER7 Series collection are powered by electricity and have the iconic good looks you'd expect from an AGA cooker, but with everyday enhanced controllability providing the option to set the ovens to different temperatures. The cast-iron ovens cook using radiant heat, meaning food tastes better and all the flavour, moisture and goodness is locked in.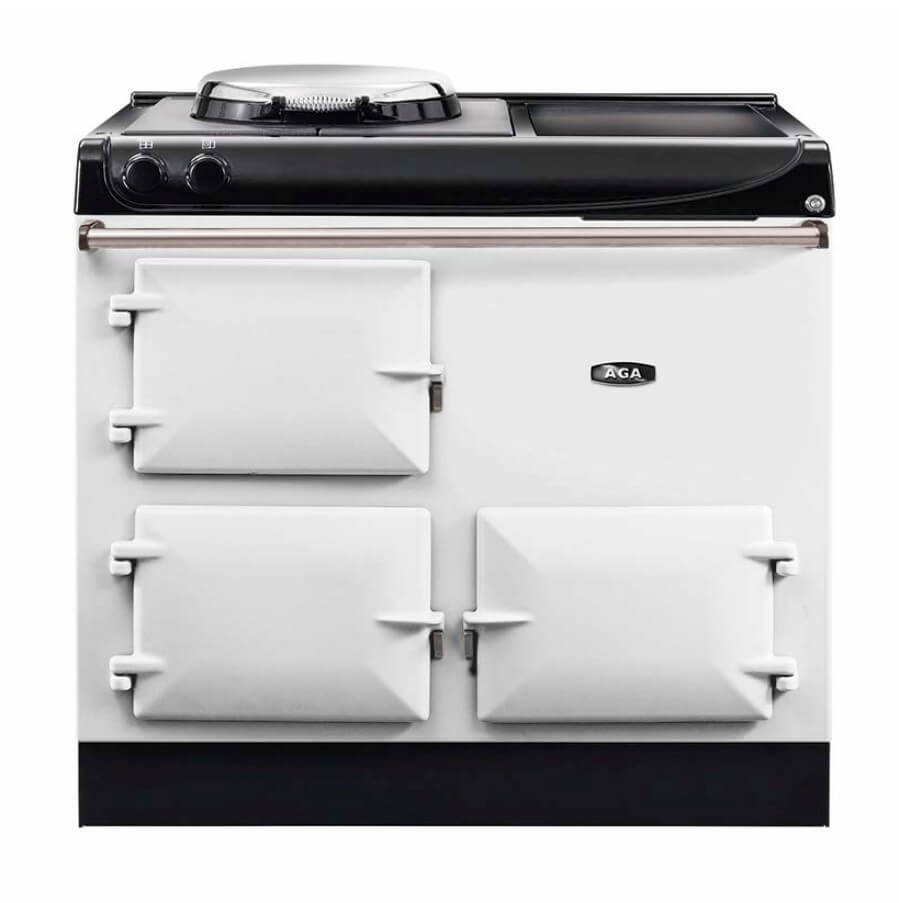 Hot Plates and Cast Iron Ovens all switch on/off independently
Total control over each aspect of the cooker for maximising economy
Flexible heat settings for roasting & baking ovens
Touch screen control panel and programmable Handset
Slumber settings and programmable oven settings
Available in 3 and 5 oven sizes
AGA R5 Series – The Traditional AGA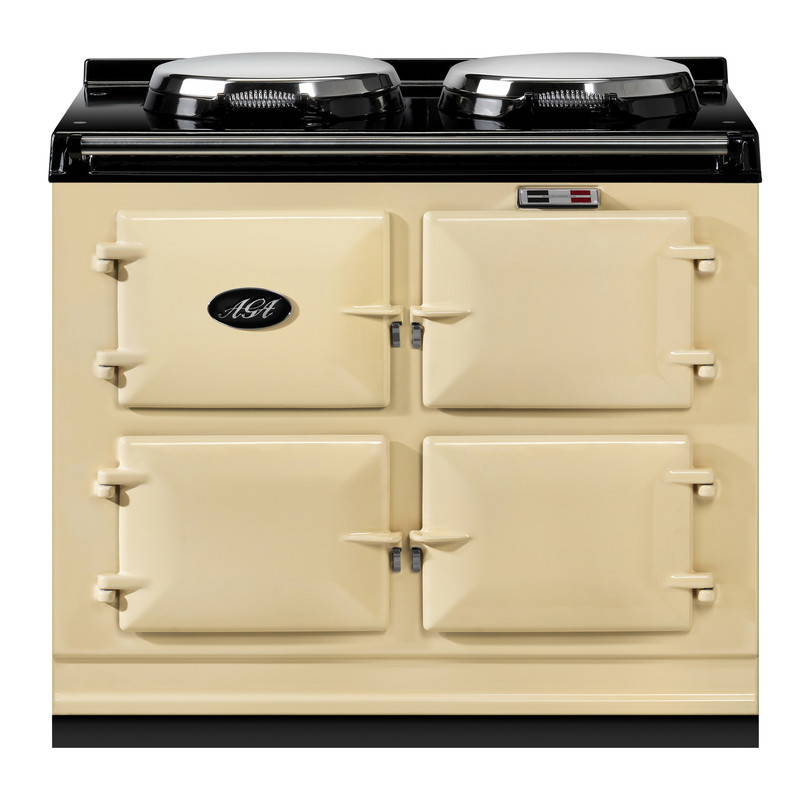 Cast iron ovens and hot plates always ready to cook on
Gentle warmth into your kitchen dining area
3 different models some with choice of integrated hob
3 different fuel sources
The wonderful taste of food cooked by radiant heat
AGA Module
Extend the versatility of your AGA with a Freestanding or Integrated Module
Make your AGA cooker even more versatile with an Integrated Module or Freestanding Module – the perfect companions to your choice of AGA.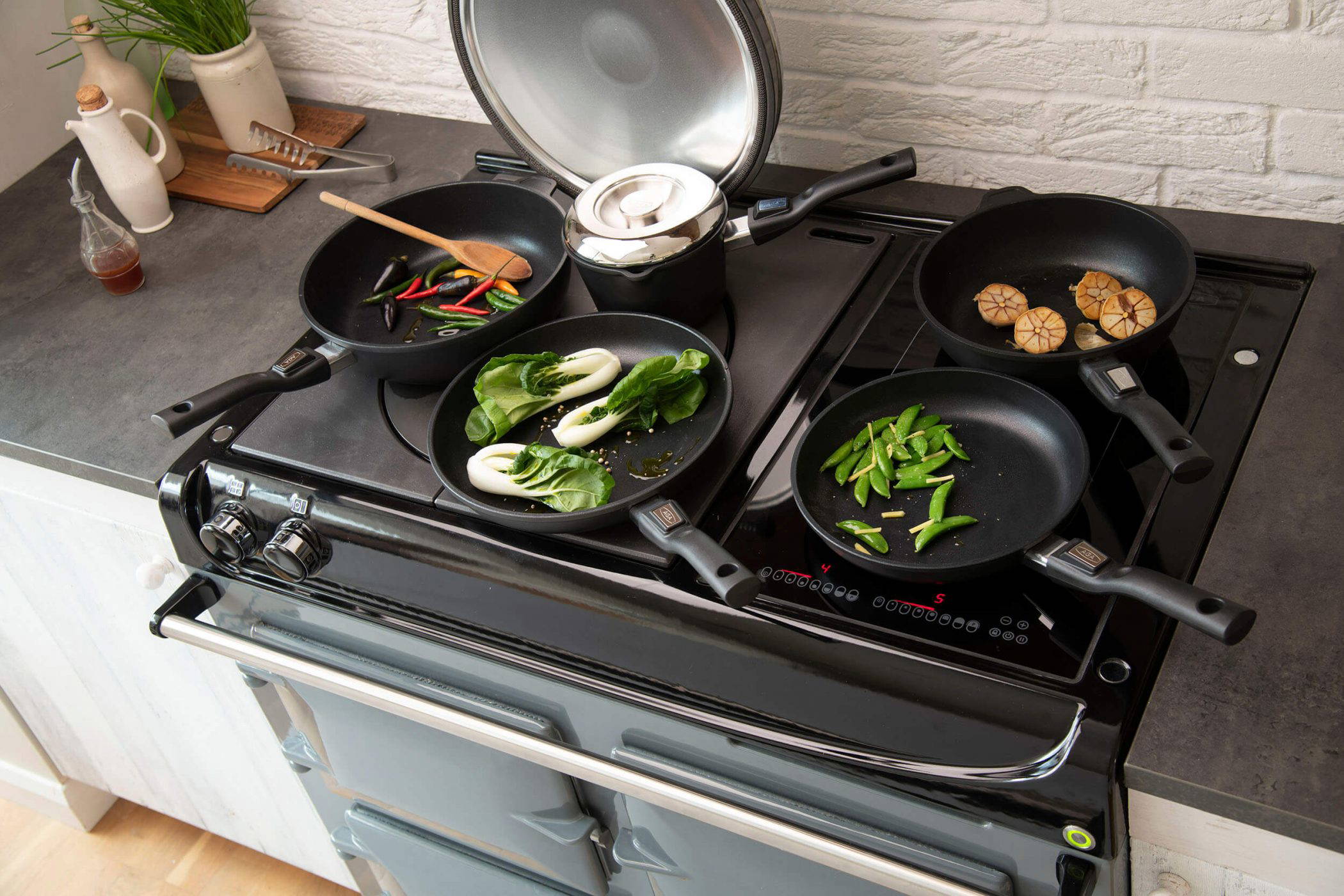 Which ever Aga you choose there is no other household appliance that cooks the same way, that generates this kind of emotion or loyalty nor that lasts as long. The AGA is an amazing cooker that is easy to use a joy to live with and a great addition to any home, and of course produces beautifully cooked food.
To Learn more about which AGA is the right one for you please visit our shop we have working models and most colours on display. Alternatively request a free no obligation site survey. We are confident there is an AGA for every kitchen and every lifestyle.
Roasting oven
Roasts and grills beautifully and is big enough to fit a 13kg (28lbs) turkey. Radiant heat means food keeps its natural succulence and flavour.
Simmering oven
Simmers perfectly by constantly maintaining the oven at just the right temperature for long, slow cooking. This develops flavours and will make even the toughest cut of meat melt-in-the-mouth tender.
Roasting oven
Roasts and grills beautifully and is big enough to fit a 13kg (28lbs) turkey. Radiant heat means food keeps its natural succulence and flavour.
Warming oven 
Creates just the right temperature for safely warming plates and serving dishes and for keeping cooked food hot until ready to serve.
Although the 2-oven AGA cooker comes without a baking oven, you can still bake beautifully with the help of an AGA Cold Plain Shelf. The simple metal shelf is stored out of the AGA cooker so that it is cold. When it is placed above food in the roasting oven it cuts off the top radiant heat, creating a moderate heat underneath, allowing up to 30 minutes of baking time.
What to expect

From a toasted sandwich to a perfectly risen soufflé, an AGA cooker excels at every style of cooking. AGA cakes are fluffier, stir-frys wonderfully fast, roasts more succulent and pizzas perfectly crisp. There's nothing an AGA oven cannot do – and everything it does, it does better.
AGA ovens are easier to maintain
Choose an AGA heat-storage range cooker and you'll notice that the time you spend cleaning is greatly reduced. That's because the ovens and hotplates of an AGA cooker are virtually self-cleaning. It's simply because they're always on – any spillages are carbonised, so all you have to do is give it the occasional brush out.
No lingering food smells

As you cook in your AGA ovens, food aromas are drawn away and extracted via the flue. This means if you're cooking something pungent like fish, the AGA cooker will help keep smells to a minimum.
Depending on the model, different flue options are available.
THE AGA DIFFERENCE – RADIANT HEAT COOKING
AGA cookers are built from cast iron which is a fantastic material for retaining and, even more importantly, radiating heat. It cooks using radiant heat which is gentle on food and locks in moisture, flavour and goodness, meaning the food you serve tastes delicious. Watch our short film to learn more;
ADD HEART AND SOUL TO YOUR HOME
There are thousands of AGA owners who will tell you they can't imagine life without their AGA. Friends and family are always keen to join in with the food preparation, making even the simplest of meals an event. See what some of our owners have to say;