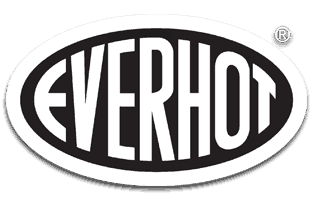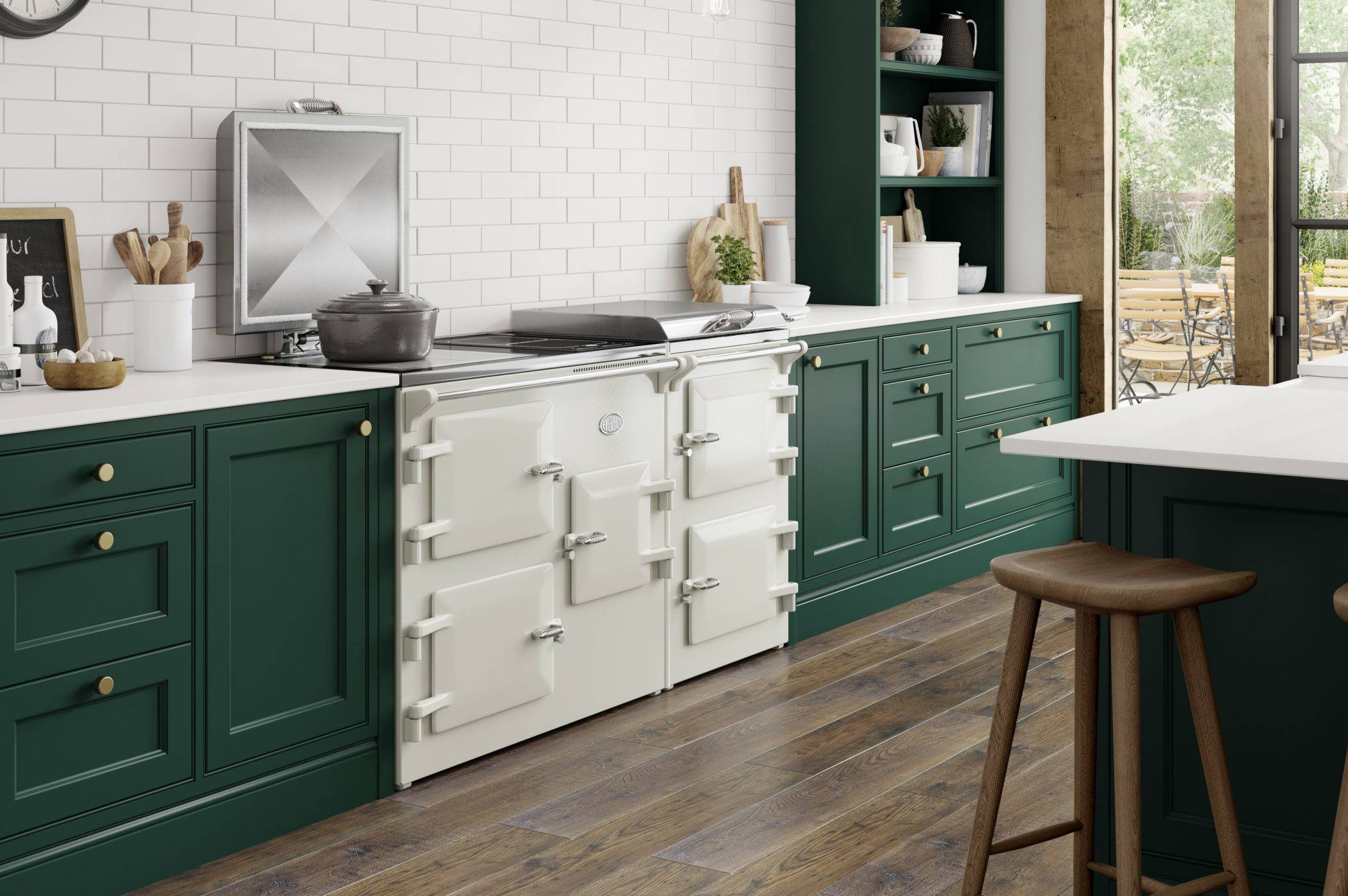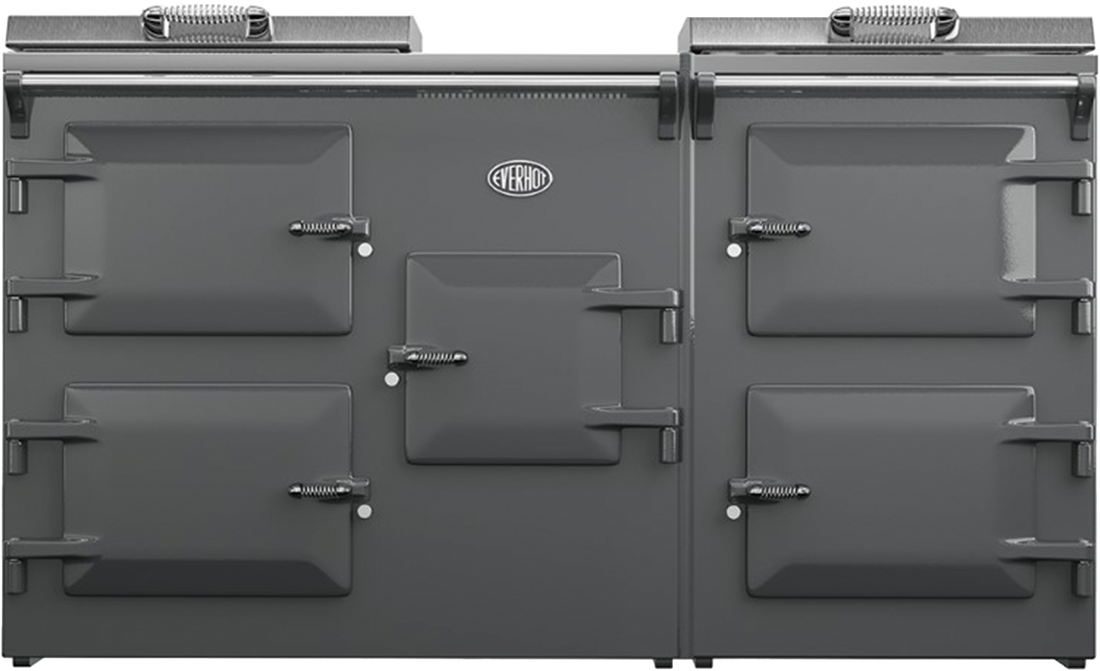 The 160i is the largest cooker in the Everhot range. Bringing a focal point and warmth to the grandest of kitchens and will satisfy the busiest and most ambitious of home cooks. 
It offers you the greatest oven space and will give you the most warmth from the Everhot cooker range.
However it is also flexible and can easily be adjusted in warmer weather or to just to suit your cooking needs.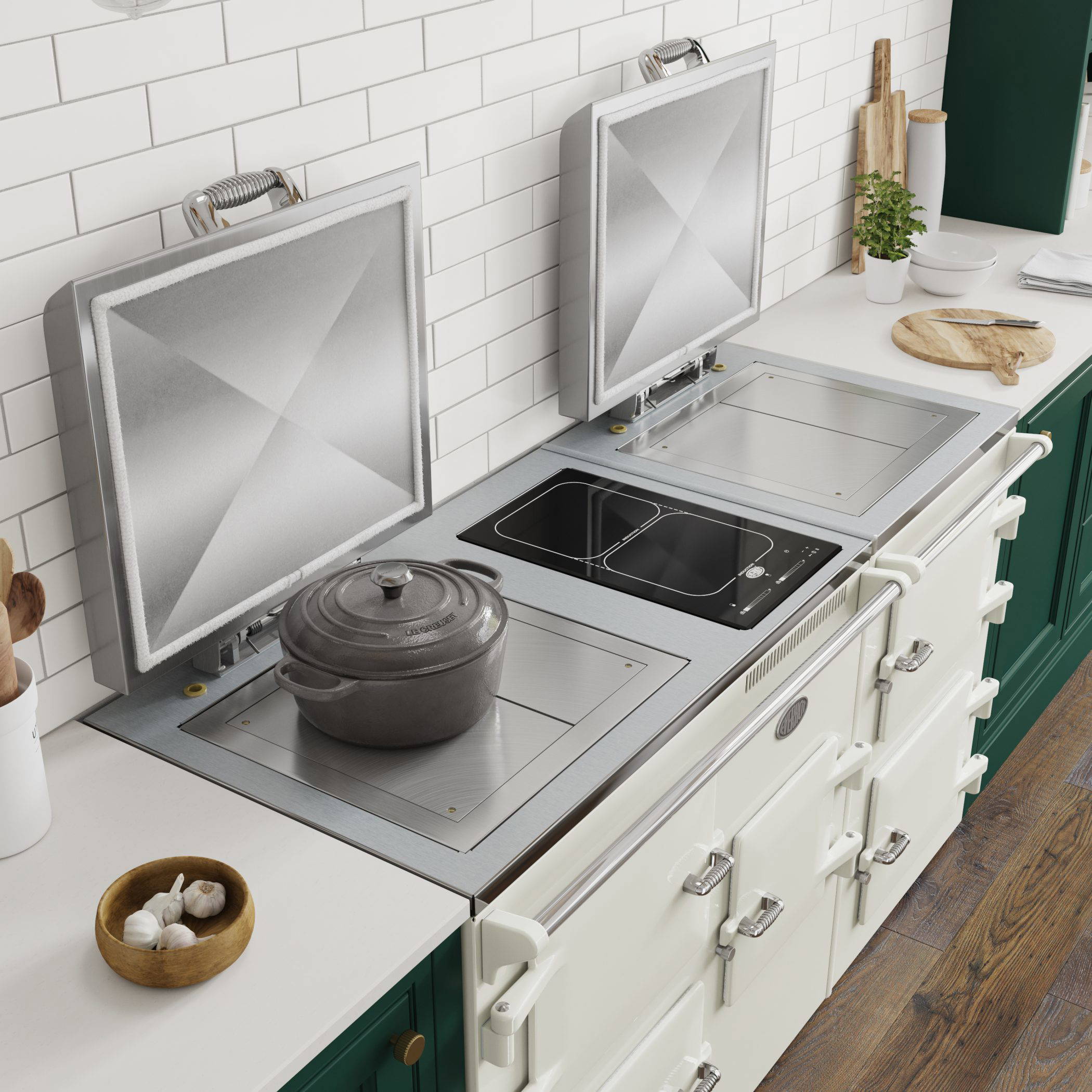 EVERHOT 160i
The Everhot 160i benefits from two traditional cast iron hot and simmer plates conveniently located under stainless steel lids. Between the stainless steel lids you will find a state-of-the-art, two-zone induction hob.  All in all, the 160i is capable of managing up to ten pots or pans on the go at once.
Each of the cast iron plates and induction zones are temperature adjustable. If you decide that you do not need the simmer plates switched on continuously, it is a simple task to switch them back on when you need them.
The induction hob offers you extra capacity at any time and a fantastic solution for those summer days when you simply don't want to heat the kitchen. Induction is unrivalled in terms of control, speed and efficiency.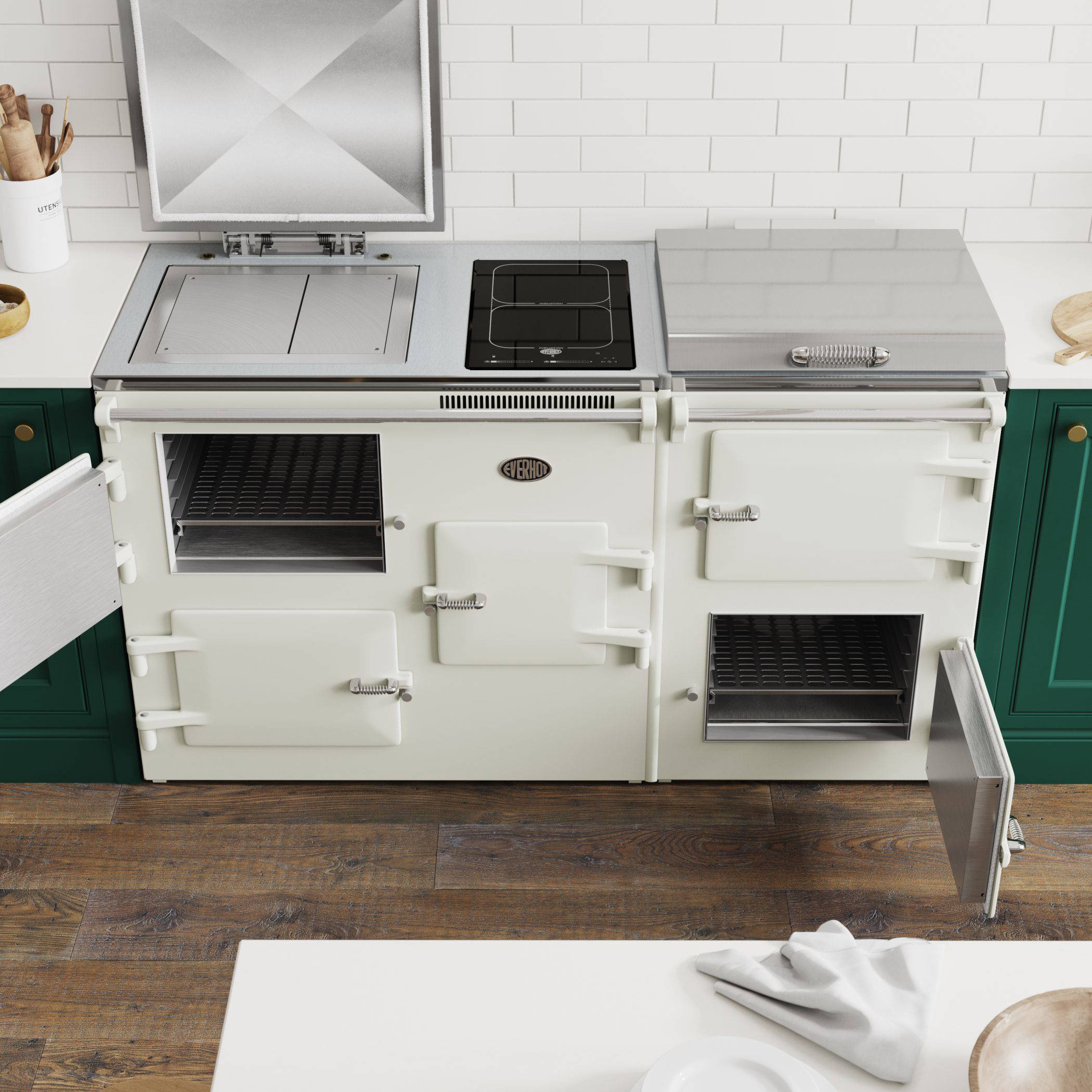 The Everhot 160i features four full ovens with two top grills with an easy-to-adjust control panel neatly hidden between a middle fifth door. Each of its four ovens are temperature adjustable, reaching up to 250 degrees in the top ovens and housing 2 grills. 180 degrees in the lower ovens. Giving you the capability to slow cook, simmer, bake and roast at the same time. The Everhot 160i is an opulent, attention grabbing, centrepiece that brings warmth and style to your kitchen.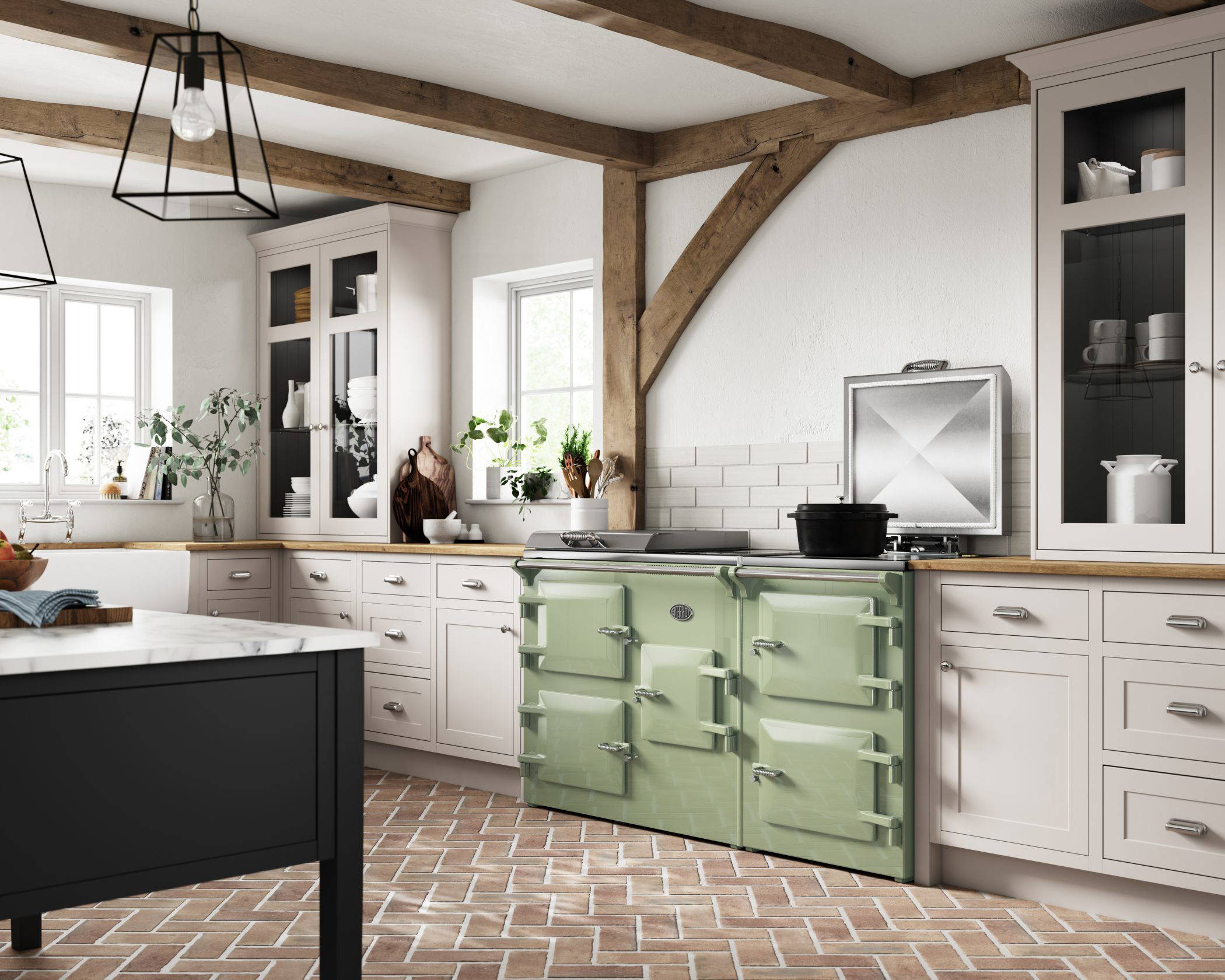 Come and see the Everhot Range in our showroom in Malton, North Yorkshire. We can show you the full range of products and colour options and find the right range cooker for you!