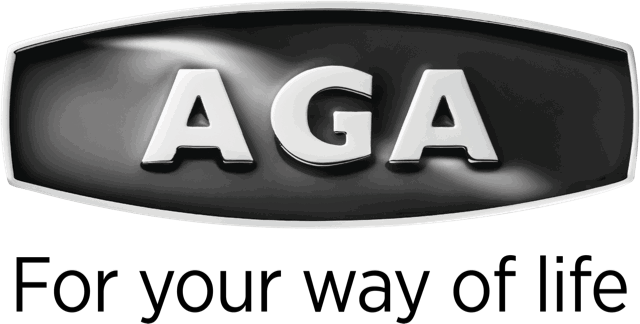 AGA R3 Series
The Modern AGA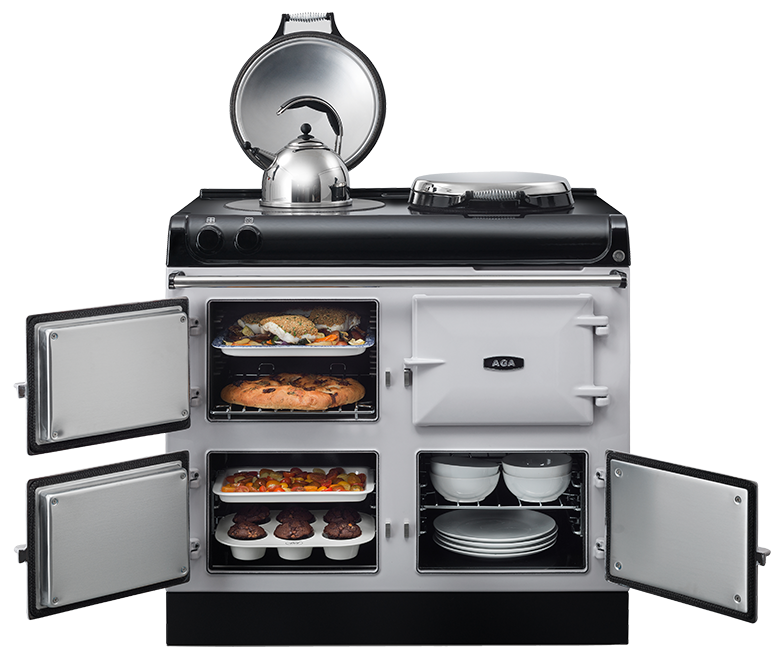 AGA R3 Series
The AGA R3 Series is an updated version of the 13amp traditional heat storage electric AGA.
Designed to be left on most of the time to give the gentle warmth into the kitchen and ready to cook when you are this AGA offers technological improvements that enable running costs to be reduced through greater control of each part of the cooker.
As this cooker works on the principle of stored heat, and has a lower power requirement, it will take time to get heat saturated if it is turned off completely. To offset this it also has a high speed infra red grill. There is also an option to have an induction hob instead of a cast iron simmering plate.
These cookers in the R3 Series run on 13 amp electricity supply.
These Cookers require no servicing, no plinth and no flue.
AGA R3 100H from £11,415
The top left oven offers a cast iron Roasting Oven, which can be always ready for you to enjoy the benefits of cast iron cooking. This oven will also put out the gentle warmth into your kitchen that the AGAs are so prized for. The bottom left oven can operate at Bake or Simmer and is an enamelled surface to avoid rusting if oven is left off for prolonged periods. The lower right oven is an independently controlled warming oven  and the compartment above that houses the
rapid infra red grill. With traditional boiling and simmering plates 
under two separate chrome domes and a facility to run the whole cooker on an Eco setting when required, this will
result in lower running cost
s.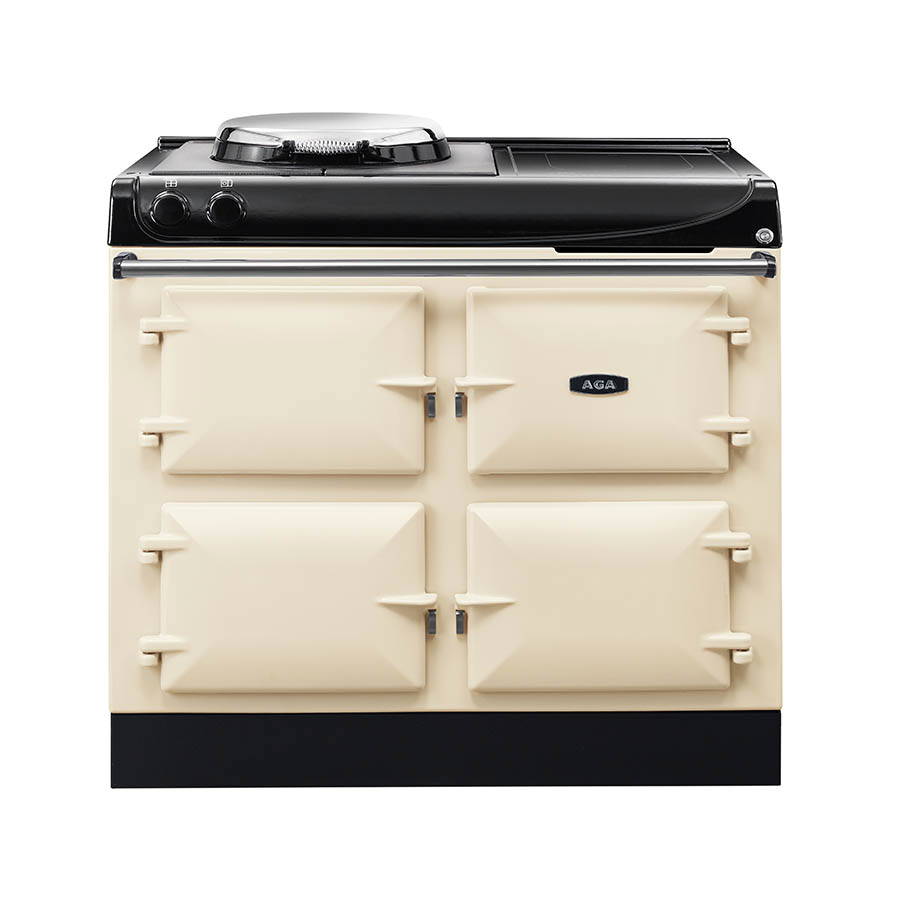 Also Available:
AGA R3 90i from £11,050
AGA R3 100i from £11,415
AGA R3 110i from £12,645
Photos and details will be available shortly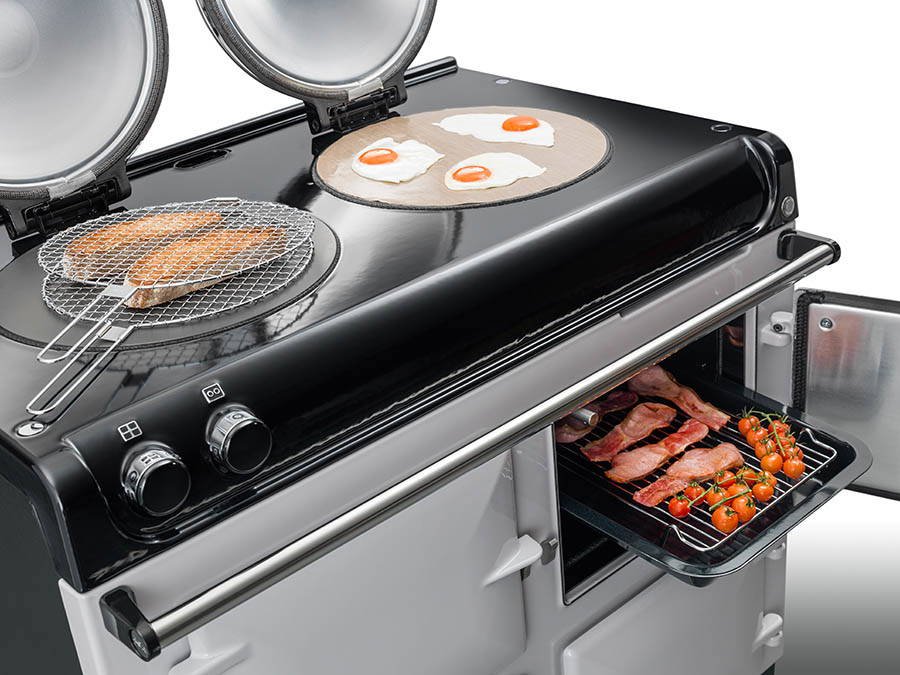 Come and see the AGA Range in our showroom in Malton, North Yorkshire. We can show you the full range of products and colour options and find the right range cooker for you!