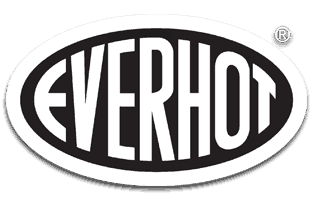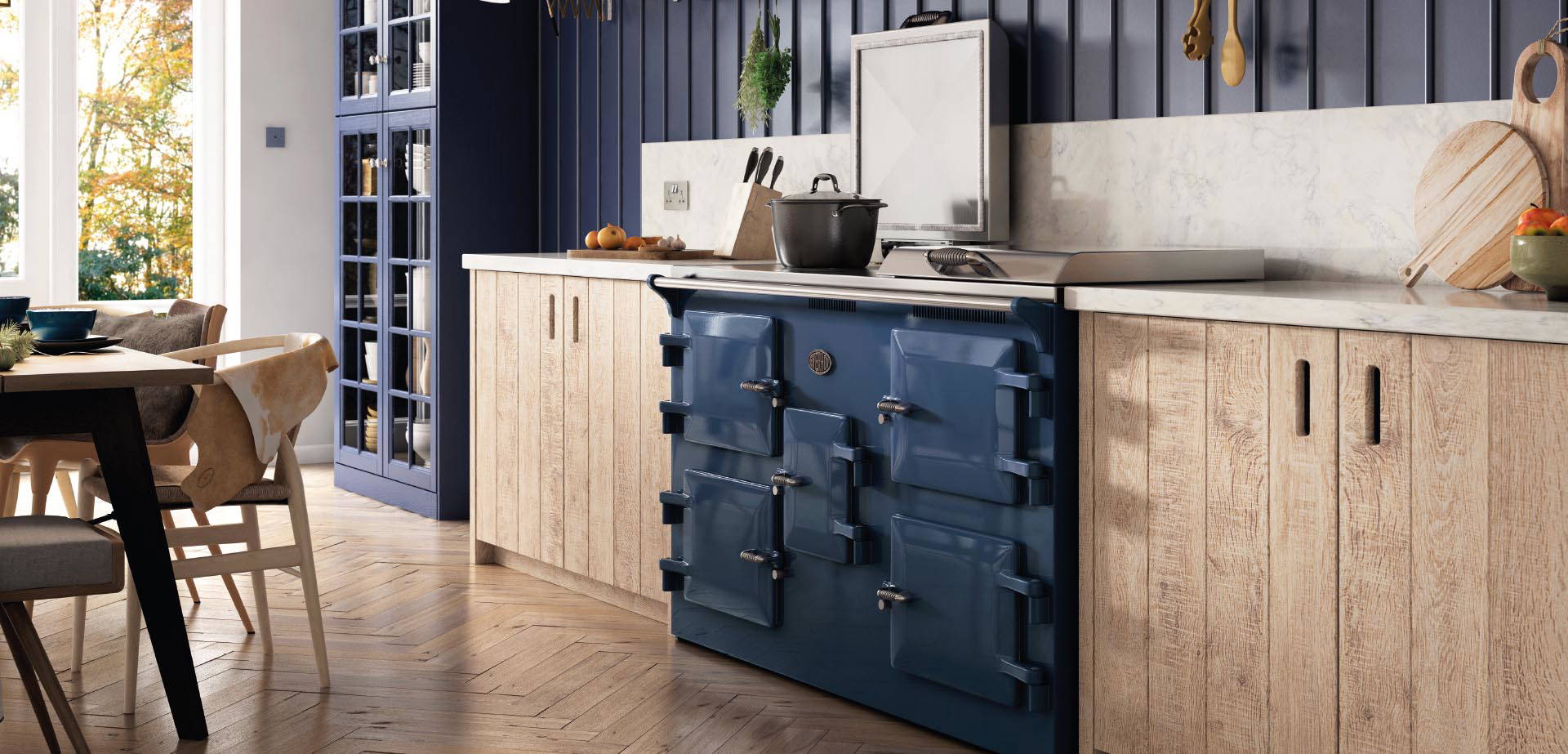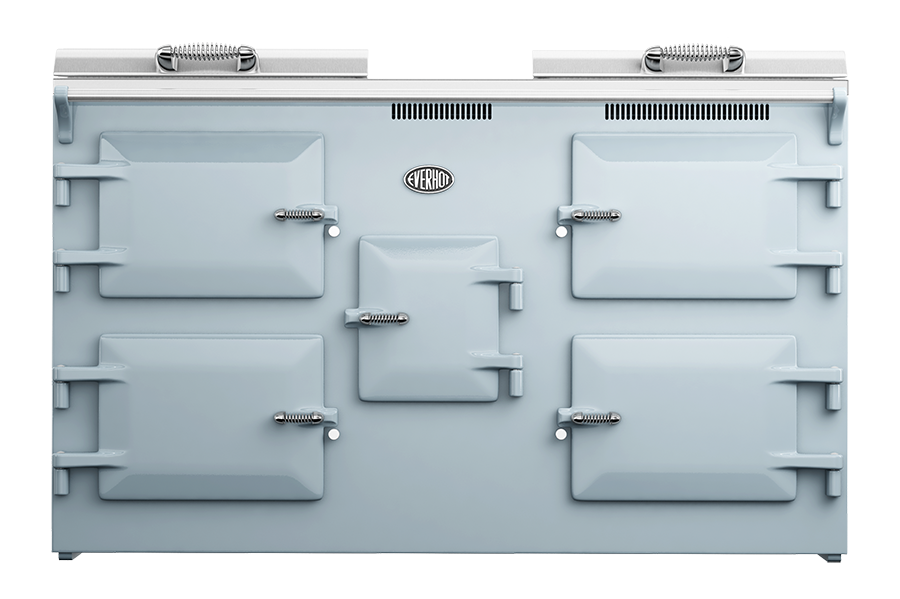 The ultimate Everhot for the grandest of kitchens. With no compromise on space this cooker is a brilliant and versatile extension to the Everhot 120 series.
It offers you the greatest oven space and will give you warmth into the room when needed.
However it is also flexible and can easily be adjusted in warmer weather or to just to suit your cooking needs.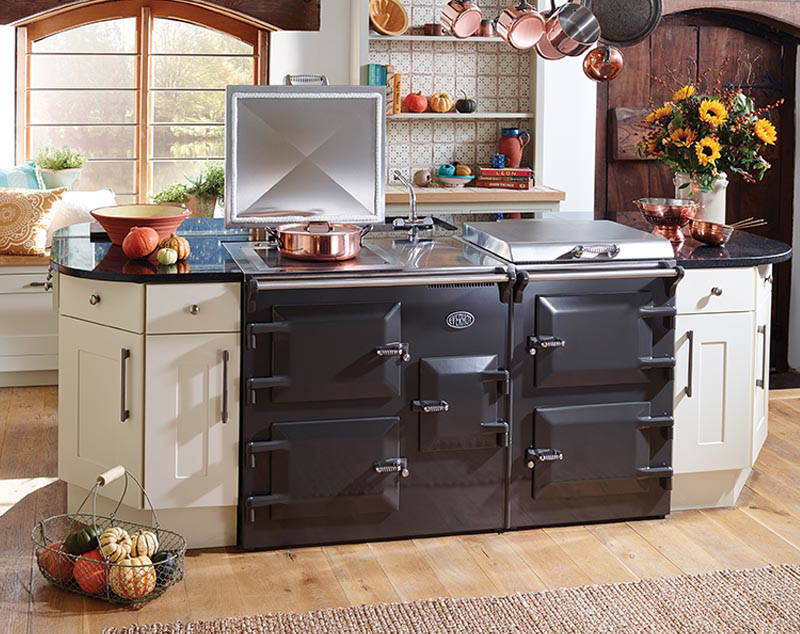 EVERHOT 150+
The Everhot 150+ benefits from an additional cast iron simmer plate conveniently located under a second stainless steel lid.
This gives the cooker a beautifully balanced look and provides useful additional cooking space. If you decide that you do not need the second simmer plate switched on continuously, it is a simple task to switch it back on when you need it.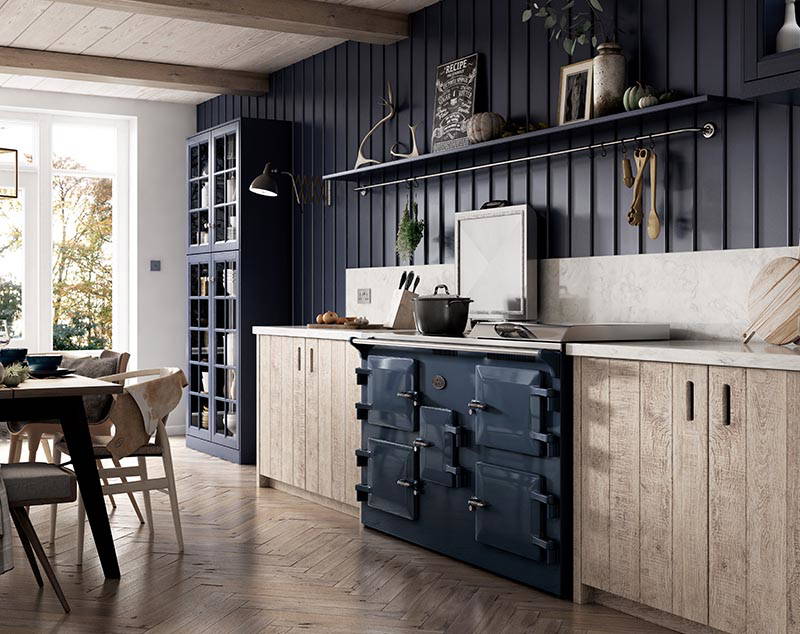 EVERHOT 150i
The Everhot 150i has an integral three zone induction hob, neatly fitted under the right hand lid.
The induction hob offers you extra capacity at any time and a fantastic solution for those summer days when you simply don't want heat in the kitchen. Induction is unrivalled in terms of control, speed and efficiency.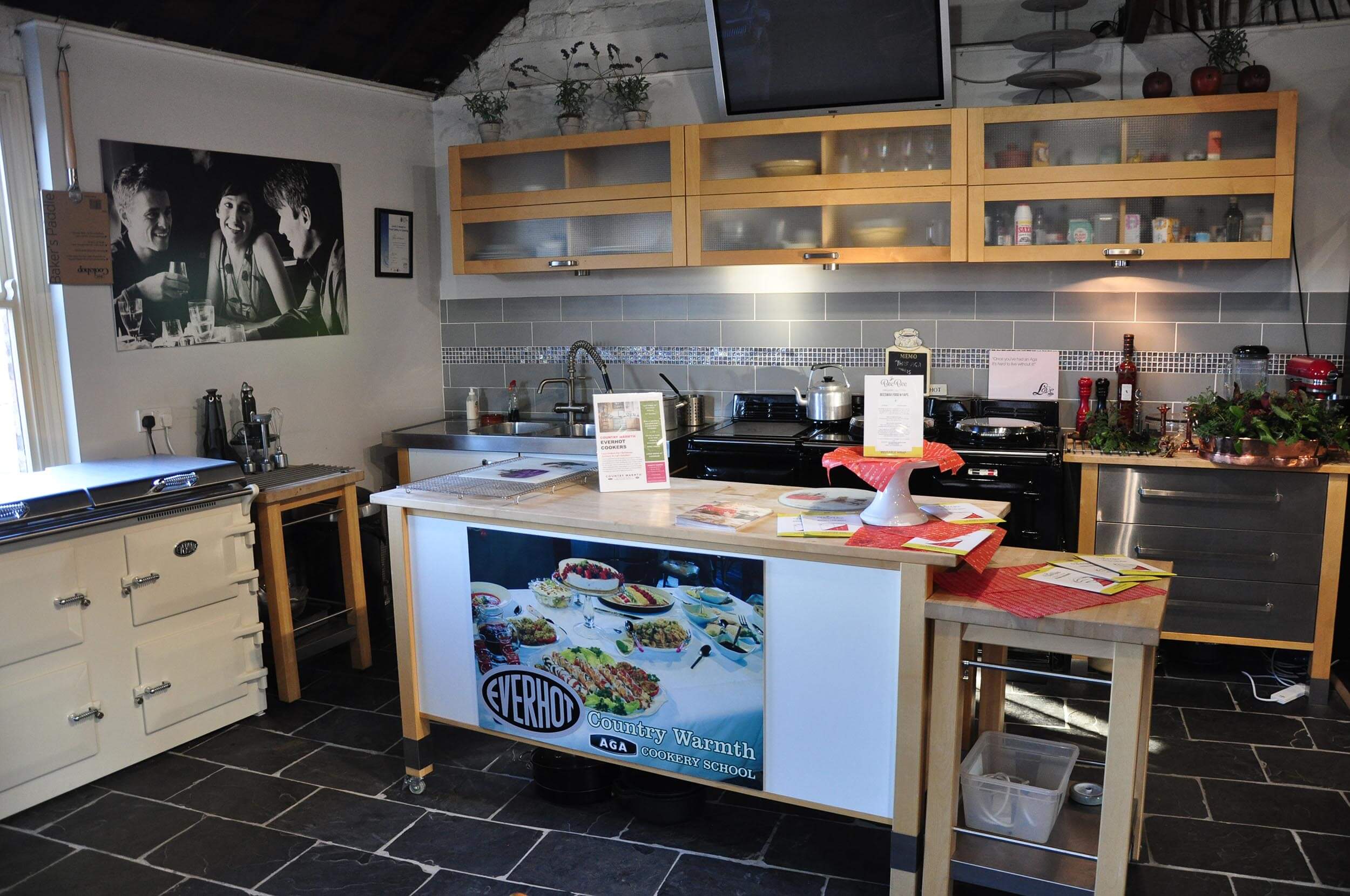 Come and see the Everhot Range in our showroom in Malton, North Yorkshire. We can show you the full range of products and colour options and find the right range cooker for you!